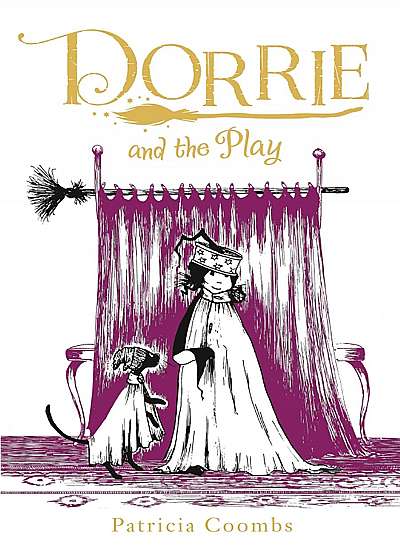 Dorrie and the Play
Dorrie and the Play is the 3rd book in the Dorrie the Little Witch Series

Meet Dorrie the Little Witch in this brand-new hardback edition of a much-loved magical classic. The perfect gift for all Dorrie fans. Dorrie surprises her mother, the Big Witch, and Cook by putting on a play with her cat, Gink. But Dorrie accidentally ruins her mother's costume for the Fancy Dress ball that evening. Will Dorrie be able to come up with a winning plan for a new costume in time? Also available to collect in these new hardback editions: Dorrie and the Blue Witch, Dorrie and the Wizard's Spell and Dorrie and the Dreamyard Monsters in the perfect classic series for fans of Jill Murphy's The Worst Witch.
Patricia Coombs was born in 1926 in Los Angeles. She attained a BA and MA in English Literature at the University of Washington. Her first children's story, Dorrie's Magic, was published in 1962. It was inspired by and written for her two daughters, as were the following 28 books in the Dorrie the Little Witch series.

---
Carti Beletristica
Carti Pentru Copii In Limba Engleza
Carti Fiction
Carti Beletristica Limbi Straine