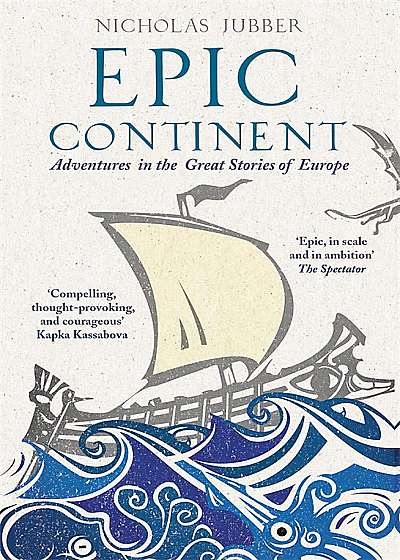 Epic Continent
'A thought-provoking treatise interwoven with blistered-feet-on-the-ground accounts of spots both pretty and gritty' National Geographic

'Compelling, thought-provoking, and courageous, this epic-poetic journey peels back layers of collective emotional and imaginative inheritance. Jubber gets under the skin of our complicated continent and his timing is dead right' Kapka Kassabova
'A genuine epic' Wanderlust

'The prose is colourful and vigorous...Jubber's journeying has indeed been epic, in scale and ambition. In this thoughtful travelogue he has woven together colourful ancient and modern threads into a European tapestry that combines the sombre and the sparkling' Spectator
'Epic Continent sets out on a physical and mythological journey to uncover what it means to be European' Geographical
These are the stories that made Europe.Reaching back into the ancient and medieval eras in which these defining works were produced, and investigating their continuing influence today, Epic Continent explores how matters of honour, fundamentalism, fate, nationhood, sex, class and politics have preoccupied the people of Europe across the millennia. In these tales soaked in blood and fire, Nicholas Jubber discovers how the world of gods and emperors, dragons and water maidens, knights and princesses made our own: their deep impact on European identity, and their resonance in our turbulent times.Journeying from Turkey to Iceland, award-winning travel writer Nicholas Jubber takes us on a fascinating adventure through our continent's most enduring epic poems to learn how they were shaped by their times, and how they have since shaped us.
---
Carti In Limbi Străine