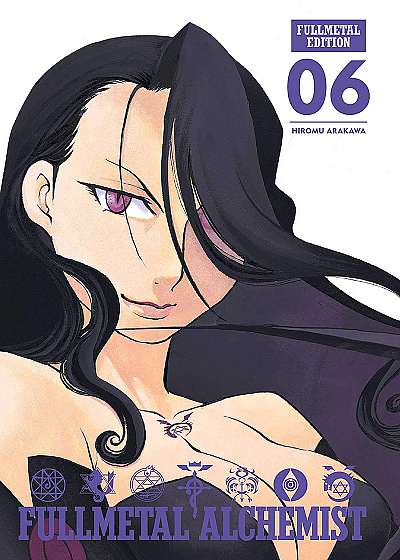 Fullmetal Alchemist: Fullmetal Edition, Vol. 6
A hardcover, deluxe collector's edition of one of the most beloved manga and anime of all time! Fully remastered with an updated translation and completely fresh lettering, and presented with color pages on large-trim archival-quality paper, this gorgeous hardcover edition presents the timeless dark adventures of the Elric brothers as they were truly meant to be seen. Includes brand-new cover art, with color insert and behind-the-scenes character sketches from author Hiromu Arakawa!

In an alchemical ritual gone wrong, Edward Elric lost his arm and his leg, and his brother Alphonse became nothing but a soul in a suit of armor. The brother's search for the Philosopher's Stone that can repair their bodies is hijacked by a prince from the east seeking the same target.
---
Carti Poezie
Carti Teatru
Carti Studii Literare
Carti Manga